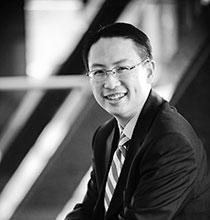 Founding Partner and Patent Attorney
About Vic and our IP team
Vic Lin is a Christian, patent attorney and cofounder of the firm. His IP insights have been featured on entrepreneur.com and quora.com. Vic has been practicing patent and trademark law since 1999. You can find his answers to frequently asked questions about IP on PatentTrademarkBlog.com.
Our mission is to empower startups with rock solid IP rights that facilitate funding and sales. We accomplish this through honest guidance and flat fee billing.
Core Values
Here are our TRUE core values:
Transparent Billing
Our IP group charges flat rates for patent and trademark filings. For utility patent applications, we can provide a flat rate estimate for the initial filing after reviewing your invention disclosures. We also offer flat responses to USPTO Office Actions, including flat fee Examiner Interviews.
Responsive
Yes, we promptly return phone calls and emails. Our clients receive timely updates on their pending applications and reminders in advance of deadlines, all at no additional charge.
Underdog
We love representing the Davids battling the Goliaths. If you're a founder feeling left out by big law firms, reach out to us.
Effective
Though we care about efficiency, we care even more about efficacy. Our clients seek our guidance in making wise decisions on investing their resources for IP protection. We apply our expertise to recommend a smarter path to IP success. Here are examples of our effectiveness:
Conducting a patentability search before filing a utility non-provisional patent application
Performing a USPTO knockout search before filing a trademark application
Conducting patent examiner interviews to discuss Office Actions and gather insight for a more persuasive response
IP Expertise
Vic's IP specialties include:
1) Patenting medical device and technology inventions;
2) Trademarking;
3) Defending TTAB trademark oppositions/cancellations and USPTO patent challenges; and
4) Counseling startups on IP protection and strategy.
Patent Applications
Our firm combines a streamlined approach to obtaining patents with 
flat fee patent billing
. Our flat rate billing eliminates surprises, providing our clients with certainty and transparency in budgeting IP projects. We take advantage of various USPTO initiatives and procedures to speed up patent applications, shortening the process and saving costs for our clients. Our IP team is actively involved in drafting patent applications, responding to Office Actions, conducting patent examiner interviews and applying specific USPTO procedures to further our clients' objectives.
We have developed an extensive network of foreign IP attorneys, which enables us to coordinate your international patent filings. We streamline the international patent-pending process by using the same claim amendments and arguments wherever possible, thereby avoiding duplication and reducing costs. 
Trademark Applications
Vic is actively involved in registering trademarks in the US and abroad. Our firm has established strong relationships with foreign trademark attorneys throughout all major international markets, particularly in Asia, Europe and non-Madrid countries, such as Taiwan.
See our flat rate billing on IP filings
.
TTAB Trademark Oppositions/Cancellations and USPTO Patent Challenges
Our IP team handles USPTO challenges, including trademark opposition/cancellation proceedings before the Trademark Trial and Appeal Board (TTAB) and  post-grant patent validity challenges.
Intellectual Property for Startups
Intellectual property can be a startup's most valuable asset. Yet, startups face the greatest hurdles in protecting their innovation while simultaneously raising capital. We help startup companies formulate a global IP strategy to meet business objectives with affordable flat rate pricing. Since our goal is to help startups succeed, Innovation Capital Law Group has developed unique legal solutions for protecting a startup company's IP, including deferred and discounted legal fees. Our
Startup Intellectual Property Checklist
is a specially designed resource for entrepreneurs and startup founders.
Email startup IP attorney Vic Lin
to see if we can help.
Admissions
State Bar of California
U.S. District Courts, California
U.S. Court of Appeals for the Federal Circuit