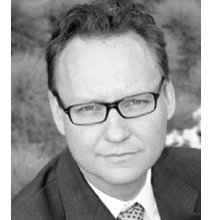 Jason Witten is an experienced international attorney, licensed as a solicitor in England and Wales,and as an attorney in California splitting his time between both jurisdictions.
Jason provides solicitor and attorney civil legal services in the EU, England and UK from London and Berkshire, and in the US from the Los Angeles area in Southern California. Jason also has extensive experience in China and Taiwan.
Jason's practice focuses on international transactions,  intellectual property, business litigation and corporate guidance between the US, the EU and Asia. Specifically, he counsels on a variety of matters including commercial transactions, intellectual property, corporate fraud, labor issues, as well as providing day-to-day advice in how to correctly proceed in order to avoid litigation.
Jason is also a successful trial lawyer. Here are some representative cases:
Trials:                                                                                   
Obtained a $2.7M jury verdict in favor of the client for breach of contract and breach of the implied covenant of good faith and fair dealing arising from the defendant's refusal to honor a $1.3 promissory note between defendant and the widow's late husband. The jury rejected the defendant's claim that the note had been cancelled by the late husband, instead finding the writing of the alleged cancellation to be a forgery and refusing to believe the defendant's story.
Represented a large technology company lessee against a property owner lessor in a triple net lease action resulting in jury verdict that saved the client over a million dollars which accounted for 80% of the demand.
Represented a land owner against his partner at trial severing their partnership, retaining 80% of the land, and defeating a claim for fraud.
Represented an Asian technology company against its U.S. customer at trial obtaining a verdict for the full amount owed of $520,000 and fraud.
Notable Litigation Resolutions:
UTStarcom, Inc. adv. Thomas:  Defeated a patent holder in a mobile phone patent litigation case in North Carolina.
Sprint Spectrum, LP adv. Thomas:  Defeated a mobile phone patent holder in litigation in the Eastern District of Texas.
Alvarez adv. Banker:  Successfully negotiated and settled a securities and fraud litigation case for the defendant client in California State Court.
Wang v. The Staywell Company: Successfully negotiated and settled a copyright and contract litigation case with the licensee in the Central District of California.
Karen Umbrella Co., Ltd v. Yeh Hung Co., Ltd & Albertsons: Obtained a large settlement representing a Plaintiff in Patent Litigation.
Vivitar v. Edwards: Successfully negotiated and settled a labor litigation case in the Central District of California.
Widmer v. Rowedder, AG: Successfully negotiated and settled a German corporation's U.S. subsidiary dispute in California State Court.
International Representations:
Represented two dozen Asian, EU and US companies in ongoing commercial transactions including OEM, ODM, Master Purchase/Sale Agreements, Indemnity Agreements, LOI, Consumer/ Customer issues, Mergers & Acquisitions, Corporate Governance, Shareholder Disputes, Issuance of Stock, Formation, and Licensing.
Admissions:
Licensed Attorney in England and Wales
State Bar of California