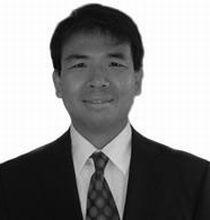 Mandarin fluent Patent Attorney
John Lin is an experienced U.S. patent attorney completely fluent in Mandarin.  John specializes in the preparation and prosecution of patent applications.  John worked as an engineer for leading semiconductor companies for more than 13 years, and was instrumental to the development of many state of the art telecommunication, microprocessor and multimedia systems.
As an intellectual property attorney, Mr. Lin has drafted patent applications on semiconductors, cable modems, networking, solar energy, video coding, software and mobile device technologies. He is also experienced in managing the prosecution of patent applications in Europe, China, Japan, Korea and other jurisdictions.
Technical Education
B.S., Electrical Engineering, University of California, Los Angeles, 1991
cum laude, Tau Beta Pi
Admissions
State Bar of California
U.S. Patent & Trademark Office
U.S. Central District of California
Languages
Mandarin
林怡宏律師專精於申請高科技專利,為高科技客戶撰寫並成功通過多項於半導體,纜線通訊,網路,太陽能,視訊,軟體,無線通訊等領域的專利申請。林律師並擅於處理跨國專利申請,包括於美,歐,中,日,韓等國的審查過程。林律師曾在科技業任半導體工程師十餘年,參與設計發展最新高頻寬通訊,無線通訊,微處理機,多媒體等系統。